1881 First Masonic Lodge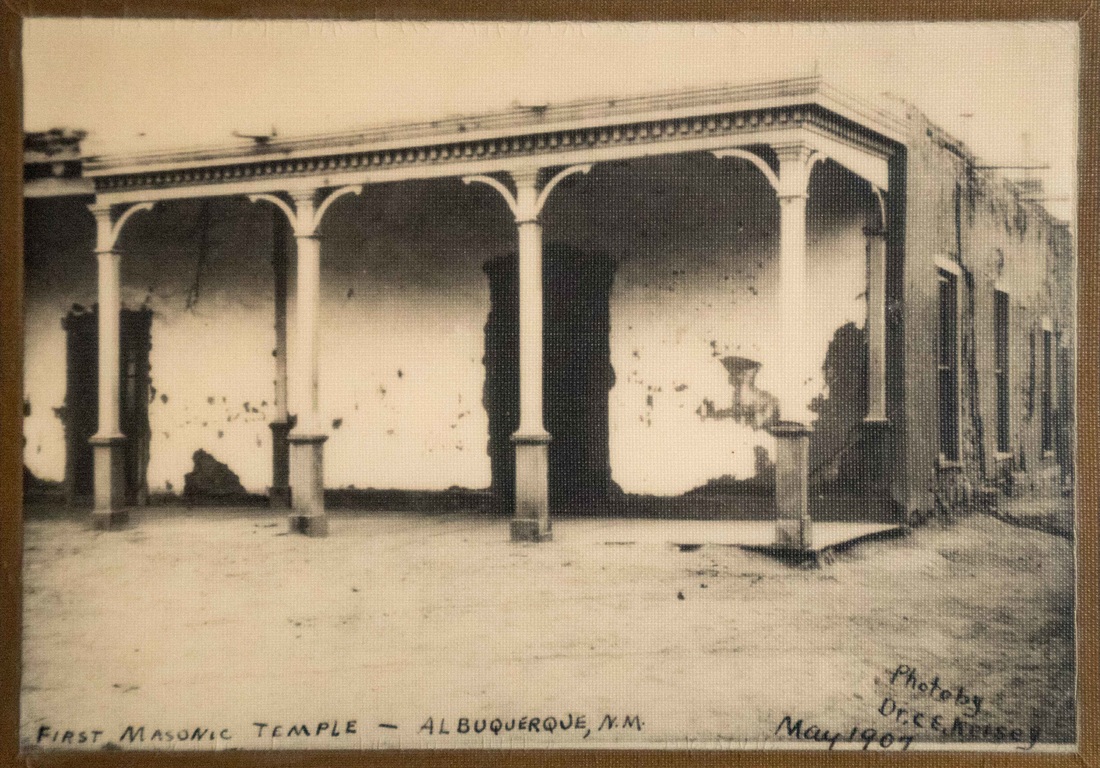 ​
---
On January 18, 1881, the national organization of Free Masons (A. F. & A. M. Ancient Free and Accepted Masons) chartered the first Masonic Lodge in Albuquerque as Temple Lodge No. 6. Their first meeting place was located in Old Town and was the 6th chartered lodge in New Mexico (then still a territory). The Lodge remained at this Old Town location until 1907.

The charter members of the new lodge were:
William B. Childers (first Master) Alexander McKay Whitcomb
Elias S. Stover Joseph H. Kuhns
B. Meyer William Borchert
William Henry Decker W. F. Crane
Rufus C. Vose John T. Hogue

Thanks to current Lodge Secretary, Tony Christophersen, PM for his information and the photos. Information on the charter members is from an article in the Albuquerque Evening Herald, October 16, 1911.
The first Master (Leader) of the Temple Lodge No. 6 was William B. Childers. Childers was a prominent New Mexico attorney and a 32nd degree Mason (the highest position you can hold in Free Masonry). He died on March 3, 1908 after a short illness.

Santa Fe New Mexican, March 3, 1908