Downtown Neighborhood Assoc. History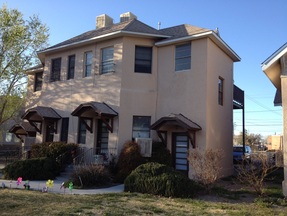 Chan Graham was a key contributor on the Downtown Neighborhoods (DNA) History Project. In September of 2012, the DNA applied for and received a grant from the Bernalillo County Neighborhood Outreach Program. The goal of the project was to document the people and houses within the DNA as it existed in 2013 as sort of a snapshot in time. They received a good response from various home owners living in the DNA.
They finished the project in March 2014. With the information collected from this effort, Chan Graham published a book called, Historic Houses in the DNA. This document can be found on the City of Albuquerque's web site at
historyDNA.com
.
---